For all basketball nerds
#Hoopaz. The table game
digital
Basket meets technique
original
Play balls with grip

on-line
Game app included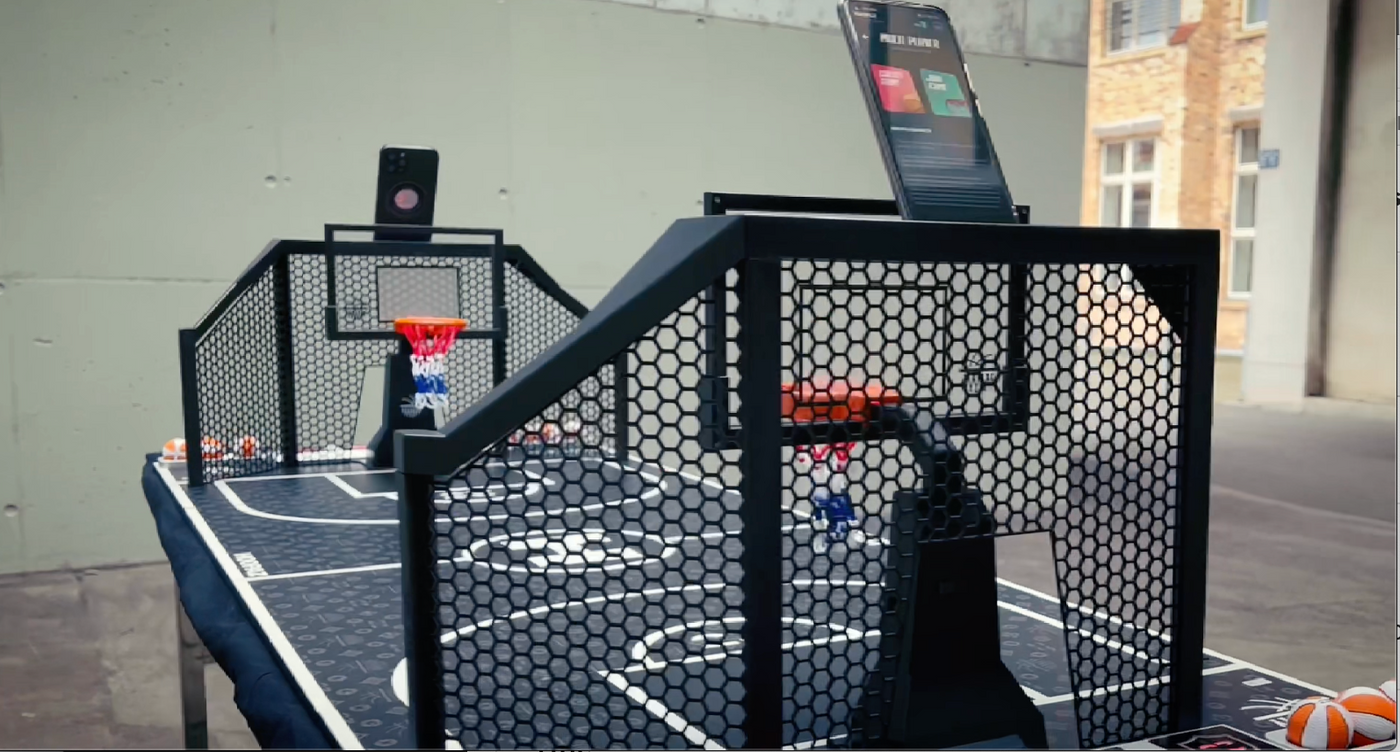 Your diggy home court
Inspired by the great NBA. Worldwide exclusive. The real basketball feeling and an intuitive app. With sound, light and community connection. Play analogue and battle it out digitally. The best from both worlds.

Fully digitized. Basketball will never be the same.
A real home basketball game. Your battle arena to go.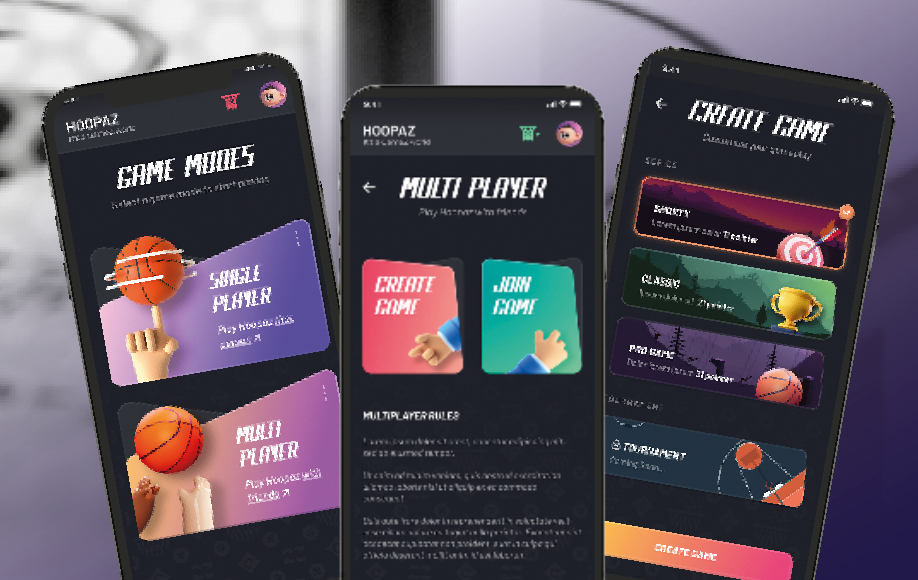 smart app included
Patented software for your game. High-tech infrared fiber optic sensors. OTA update capable, for iOS and Android. Capture game data automatically. select avatars. control light and sound. In multiplayer mode you can soon compete with the whole world.

Basketball vibes from players for players. For everyone who loves basketball.